Provide global exposure and a unique experience for athletes and cities
Since its inaugural edition in 1981, a total of ten editions of The World Games have been celebrated. A quadrennial event held every four years in the year after the Olympic Summer Games, The World Games is the international showcase that positions our different communities, such as the world's best athletes, the host city and our partners and sponsors, at the heart of world sport.
As the main event in the competition calendar and as a highly visible stage for top athletes to perform on, The World Games generate worldwide exposure for the participating sports and athletes alike.
Not all sports feature necessarily on every edition. Existing infrastructure and venues in and around the host city are the determining factor in the selection of sports to the Official Sports Programme. 
In total, The World Games involve the participation of 5,000 athletes and officials, from which 4,000 are selected by our International Member Federations. In terms of gender balance, the IWGA has reached an overall gender balance of the sports programme composition.
Safeguarding the diversity in sport is vital to the international culture of the 21st century. Just imagine a world without sports like inline skating, karate, rugby or squash! Unthinkable, you say. And rightfully so: a combined 1.2 billion people around the globe practice them regularly
The following facts of The World Games 2017 underline our commitment: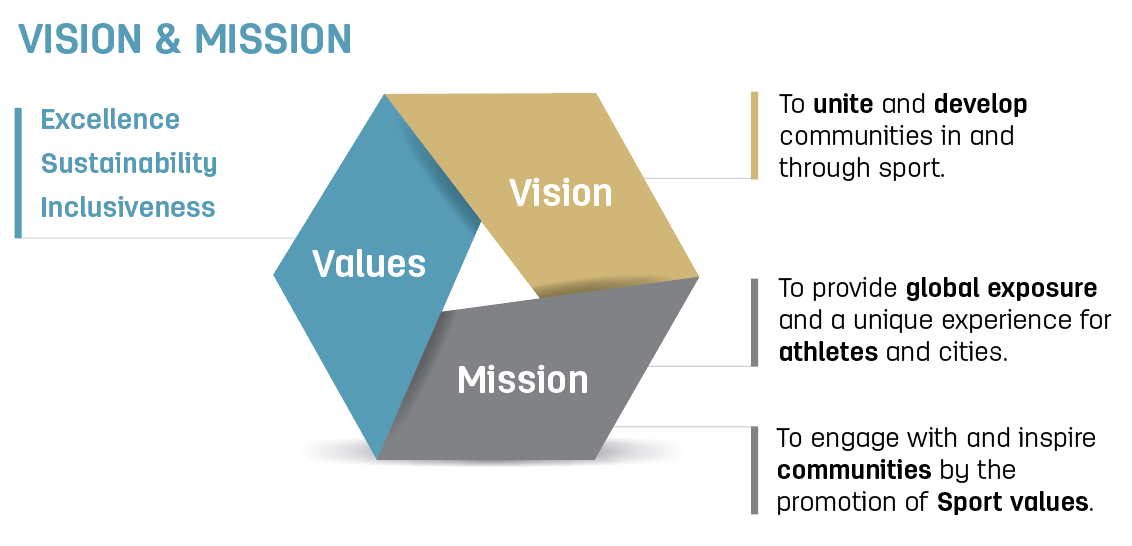 1'200 credentialed media from all continents  
1'900 Hours of content shown  
94 million views  
41 million hours of TV viewed  
5 billion impressions generated
Engage with and inspire communities by the promotion of sport values
Since 1981, The World Games provide a unique setting for thousands of athletes from different sports and countries to join in a celebration of unity and friendship across all boundaries. Competitions at the highest level in a multitude of diverse, popular and spectacular sports make up the mainstay of The World Games, the main event for all these athletes – one marked by sporting exploits as well as by camaraderie.
As IWGA, we put maximum efforts into en gaging and inspiring communities by promoting our values of Sustainability, Excellence and Inclusive ness. The World Games challenge athletes to strive for excellence and be the best one can be, inspiring our children and young people. But the Games are also a powerful tool for promoting collaboration and understanding amongst communities.