TOKYO BECKONS FOR WORLD GAMES SPORTS
All five World Games sports short-listed for consideration by the International Olympic Committee (IOC) will feature in the 2020 Olympic Games in Tokyo. This landmark decision was taken yesterday by the IOC Executive Board, meeting in Rio de Janeiro. It means that baseball/softball, karate, skateboard, sports climbing and surfing will be on the official Olympic sports programme in 2020.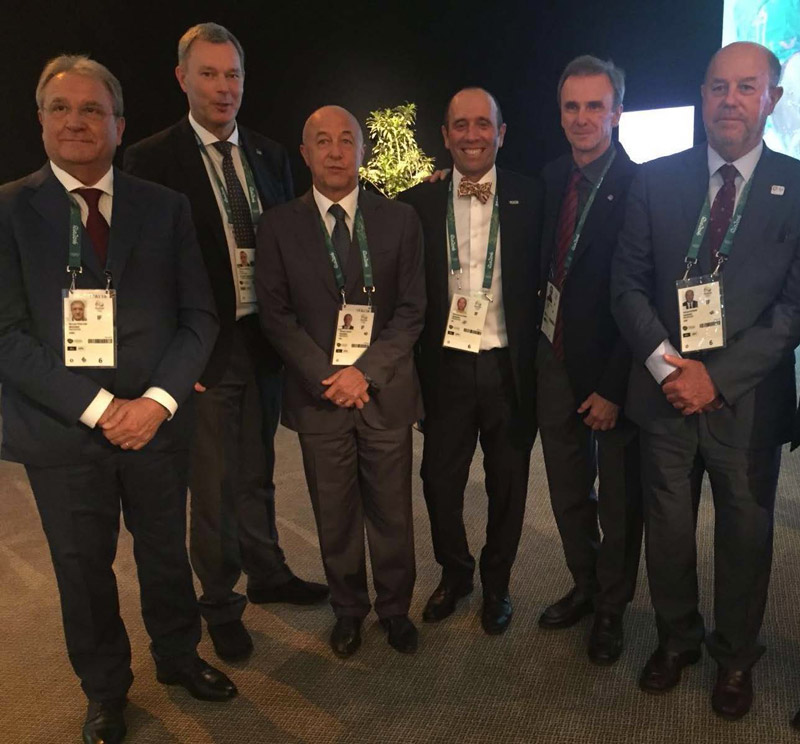 The IOC chose these sports to represent "both traditional and emerging, youth-focused events". In total, the five World Games sports will present 18 events in Tokyo, with 474 athletes and roughly equal numbers of men and women.
Directly after the vote had taken place in Rio, IWGA President and IOC Member José Perurena personally congratulated the five International Federation Presidents invited to participate in the 2020 Tokyo Games. He expressed pleasure that these IWGA Member Federations had done such a good job for their athletes and teams, as well as for spectators and media: "The IOC Executive was clearly impressed with the level of performance and attractiveness of these sports for spectators, especially the young," said Perurena. "These are just some of the many appealing sports that we showcase every 4 years in The World Games. The decision demonstrates that the World Games Association's developing collaboration with the International Olympic Committee is bearing fruit."
Sport Climbing will be just one of the popular events at next year's edition of The World Games in Wroclaw, Poland (20 -30 July 2017). This "young and exciting" sport first came to the attention of IOC talent scouts at previous World Games in Kaohsiung and Cali. Many other World Games sports, such as Karate, achieve similar high levels of performance and audience attraction. With the added interest provided by IOC endorsement, spectators on site in Wroclaw and watching the extensive media coverage can look forward to great World Games in 2017.