Cocom Meeting in Wroclaw: IOC Cooperation Underlined
The Coordinating Committee (CoCom) Meeting gave its approval for the competition venue of waterskiing and wakeboarding at The World Games 2017 in Wroclaw Poland which will take place on a branch of the Oder River (the "Old Odra"). This important change concerning the list of venues secures better conditions for the athletes. The much broader re-constructed Old Oder River minimizes the impact of waves during the event. The meeting took place in Wroclaw at the beginning of December.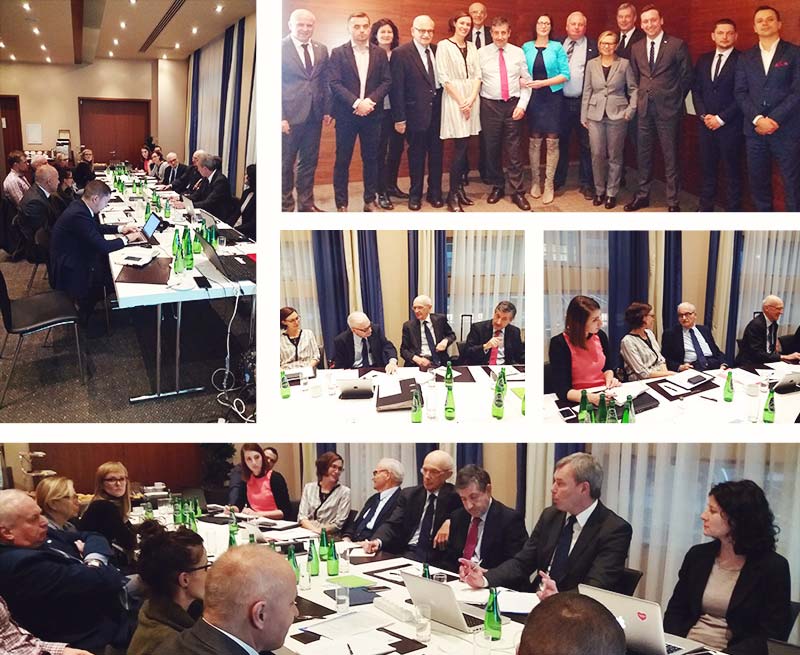 The IWGA delegation was led by President José Perurena and Vice President Max Bishop, Hon President Ron Froehlich, IWGA's CEO Joachim Gossow and Chantal Boehi, IWGA General Manager, also attending. The delegation of the Wroclaw Organizing Committee (WOC) was headed by its President, Marcin Przychodny, and Deputy President, Adam Roczek.
IWGA and WOC were delighted that Ms. Jennifer Mann, Head of Sport, Partnerships and Coordination of the International Olympic Committee took part in the meeting. "Having Ms Mann with us shows the support and the active collaboration of the IOC with a view to the upcoming 10th edition of our event," IWGA President José Perurena stated. Jennifer Mann took the opportunity to express the endorsement of the IOC for TWG 2017.
The one-day-meeting was full of substantial discussion and presentations. As The World Games 2017 are getting closer, crucial processes concerning the organization of the event are being finalized at the concept level and then put into practice. The WOC demonstrated sophisticated 3D interactive models of the venues, which give the possibility to analyze every aspect of organization of the competition. The models are constantly developed to find the right solutions for all parties co-creating the event, such as: sport, marketing, security, or TV broadcasting.
The WOC presented the ticketing system prepared together with their sales operating partner. WOC agreed to forward the final concept and pricing structure for IWGA's approval. Tickets should be available to purchase soon. Opening and closing ceremonies concepts, accreditation, timing and result services, medical services, health insurance, catering and accommodation were also among many key issues discussed during the meeting.
"We have already taken all the key decisions concerning the organization of The World Games 2017. We did it with great help from IWGA's expertise and we believe that our agreed choices will guarantee the realization of our ambitious goals" – said Marcin Przychodny, President of WOC.