On Thursday 25 July, the 9th edition of The World Games in Cali, Colombia, will begin with a spectacular opening ceremony in the Pascual Guerrero stadium in front of more than 35.000 spectators. Colombia's President Juan Manuel Santos will be opening the event on behalf of the hosts of this multi-sport event, which is being held for the first time on the South American continent. On behalf of the International World Games Association, Ron Froehlich will welcome more than 4500 athletes and officials from 101 nations. IOC president Jacques Rogge will also participate in the opening ceremony. The World Games are held under the patronage of the IOC. The motto of The World Games 2013 is "Fair Play to the Planet".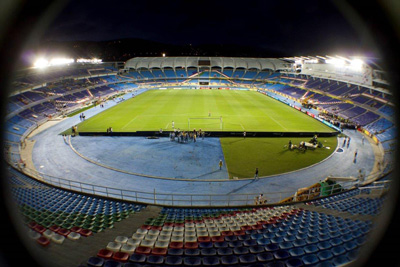 Until 4 August, 201 medal events in 26 official and 5 invitational sports are on the agenda. Among others, Squash, Dance Sports, Field Archery, Billiards and Sumo are part of the programme of The World Games. More than 25 venues will form the stage for the world's best competitors in their respective sports. Rugby Sevens will be part of the competition program of The World Games for the last time. In 2016, the discipline will be part of the Olympic Games in Rio.

More than 700 media representatives will be reporting on the event in Cali. Over 20 TV stations from five continents will be broadcasting competitions of The World Games.

IWGA president Ron Froehlich expects extraordinary Games. "The World Games have undergone an enormous development as a multi-sport event in the new millennium. The 9th edition will prove itself as an important milestone," Ron Froehlich says. He thanks the organizers for their enormous efforts during the last four years. This will pay off during the coming days in the form of great sports performances, the enthusiasm of fans and spectators, as well as international media interest.

Rodrigo Otoya, president of the local organizing committee, describes the great expectations of the country, the region and the city: "We want to present ourselves as good hosts and welcome the world of sport to Colombia." Before The World Games start, Otoya wants to express his thanks to the more than 3.500 volunteers who will be in action during the competition days: "They are the smiling face of our city and our country."

Following the Pan-American Games in 1971 and the FIFA U-20 World Cup in 2011, the city of Cali with its nearly 3 million inhabitants is once again hosting a major international sport event.